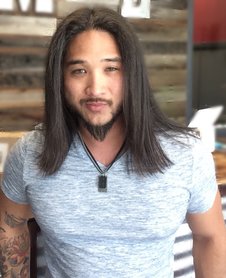 Nick Ikeda - Owner/Instructor
Guitar/Bass/Keyboard/Drums/Beginning Voice/Mandolin/Ukulele/Theory

Hello! Two of my greatest passions in life are teaching and music. I picked up the guitar over 16 years ago and since then have picked up the bass, drums, keyboard, ukulele, mandolin, and have spent a good deal of time recording in my home studio. I have studied music theory in college, been in bands and choirs, as well as played for musicals. I also have played in many churches in the past and have led worship on occasion as well. My teaching experience includes students of all ages (including special needs) learning anything from Taylor Swift to Bon Jovi! My teaching style caters to each individual keeping them engaged and wanting to come back to learn more. Learning should be both educational and FUN. I have been in the music retail business for the past 9 plus years and have worked in some of the most unique music scenes up and down the west coast. I have been the general manager of 5 major music retail stores in Medford OR, Reno NV, Roseville Ca, Sacramento Ca, and San Francisco Ca. Through my travels I have realized that there was one common thing that allowed me to relate to people anywhere I went and create instant relationships and friends. This common bond was music. I want to share this with you and your loved ones. There is nothing better than that feeling of strumming your first chord, playing that first drum beat, or completing your first song. I am honored and excited to be able to share this journey with you!

---
---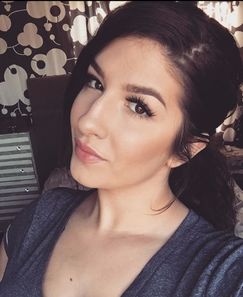 Auriela Cecil - Instructor
Voice/Guitar

First off, I am a mother to an amazing 2 year old fire ball and sharing my passion for music with him is my favorite thing in the world. Music is not just my passion, it's my life! My background in music started in the womb, my mother sang backup for artists such as Lionel Richie and Phil Collins. So to say it's in my blood would be more accurate. I play guitar, bass, ukulele and drums. I've sang solo, backup, harmony and whatever you can imagine. Ranging from choir, worship teams, musicals, solo shows, to huge stadiums and music festivals. Styles range from top 40, jazz, blues, Adele, rock, and all the way to opera. If it has a beat, I like it! I want you to feel comfortable with me and let me help bring out the song in you. Music should be fun and make you happy! I love sharing my passion with others and would love to share it with you and your family! Theres no judgement in music, just the rhythm and the amazing feeling that it gives you. I look forward to meeting you and helping bring out the song inside of you!

---
---
---
Colin Curtin - Instructor
Guitar/Drums/Voice/Piano

Ever since I can remember I have been dreaming up beats and melodies, even before I could play any sort of instrument. At the age of 11 I began playing drums out of a family full of guitar players, taking lessons with Ken Ballinger and Kelly Smith. At 16 Guitar eventually found me and became my main instrument under the tutelage of Tommy Armstrong Leavitt, as well as Vocal lessons under Larisa Bryski. The rest of what I know, I learned through years of playing with other people. At the age of 12 I joined in on my first Stairway to Stardom hosted by Skips Music. Being placed in a different band with 4-5 different people every year for 6 years showed me that a lot of what makes music is the interaction between the folks who come together to play it, listen to it, and be immersed in it. This lead me to study Music Theory in College where I decided this is what my life will be devoted to. After I turned 18 I was playing in multiple different bands (Most notably, North Bound Train, a Grateful Dead cover band) all over town, from the Ace of Spades to Torch Club to Bar 101 to out of town festival gigs. To this day I am learning new things about music and picking up new instruments, musical phrases, genres, and musical ideas all the time as well as making new lifelong friendships through the magic that is musical collaboration.

---
---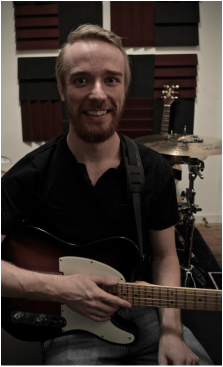 Samuel Murrish - Instructor
Drums/Guitar/Bass/Piano/Ukulele/Theory

My passion for music began around the age of six as I was immersed in a musically gifted family. Watching my older brothers and father playing guitar and piano I was inspired to pick up the guitar and start learning to strum. Through my many years of playing I've branched out- also learning bass guitar, drums, and piano. To this day I still strive to learn and become a well versed musician on as many instruments I can get my hands on (most recently alto saxophone). My approach to music can be easily summed up as "If you're not having fun, you're doing it wrong." In my time working as a music instructor I have always strived to incorporate this philosophy to my student's learning. Making music fun is the most important foundation to establish in order to build a lifelong love for your instrument- no matter what your age or current playing ability. Please send me an email if you would like to discuss how I can start you down the road to musical success. From choosing your first instrument to playing your first song I can get you headed in the right direction. When not in the classroom teaching I can be found working in my home studio, performing instrumentally for live theater as well as spending time with friends and family.


---
---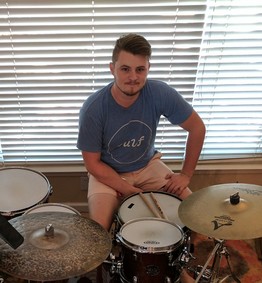 Sean Fegan - Instructor
Drums/Bass/Guitar/Ukulele/Mandolin/Keyboard/Theory

My parents immigrated here from Ireland, and naturally I grew up spending a lot of time with the Irish community in my town. The outstanding talent among these families was music, and they sang at every get together. I quickly grew a passion for live music, being immersed in the stories and culture behind every song, and fascinated with every instrument. I picked up the guitar ten years ago, and was hooked. I joined the local youth worship band immediately, picked up the bass and drums, and have been playing ever since. I continue to study music theory, acquire instruments , and and perform in several bands and choirs, as well as repair and modify musical instruments. On my free time, I enjoy working on cars, computers, and enjoying the outdoors, any thing hands on gets my attention.
My goal in teaching is to make my students performers. My students learn through playing, being just as physically engaged with their instrument as with their mind, and having fun. Being able collaborate and connect with other musicians has had the biggest influence on my growth, so I extend that to my students. I teach all ages, skill levels, and genres and I personalize every lesson to my student and their goals. Feel free to contact me with any questions!

---
---
Zak Elliott - Instructor - (On Tour)
Guitar/Bass

As a self-taught guitar player for the past 10 years, music has pulled me through the most rewarding and fulfilling experiences of my life. Playing with other musicians in various bands of different genres and performing for crowds of 5 people to sold out venues for hundreds of people has highlighted the possibilities of what music can bring. 3 years ago these lessons, trials, errors and achievements led me to the decision to teach others that are looking to start their own path. Learning an instrument can appear to be confusing and intimidating but in reality, learning the guitar is a very FUN and rewarding experience whether you're looking for your next hobby or looking to start a career. Taking the first step is the most important one and as an Instructor I can guide you through those steps in an effective way to learn correctly and avoid unnecessary, time consuming mistakes while having fun in a light environment that Spotlight Music Lessons provides. Let's get started with a custom lesson plan that gives you the opportunity to enjoy an individual experience learning the music you already know and love.

---
---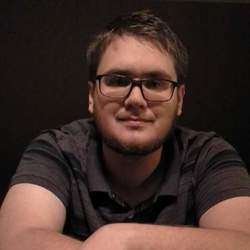 Wade Quinn - Instructor
Drums/Percussion/Marching/Drumline

When I Starting drumming I used the best Percussion equipment for beginners, Pots and Pans with wooden spoons. At the age of 3 it was obvious what my career path would be to my father who was already a musician. Growing up I continued to play drum as well as middle school and high school drumline. I Performed with the Sacramento Mandarins where I was a Tuba player in 2010 and entered into the front ensemble in 2011 and continued in 2012. I Performed with Vanguard Winter Percussion (VWP) for the 2012 WGI season and I stayed in the program until 2014. I wanted to see this program grow and put a lot of hard work into it. I received 2 individual awards during my time with VWP, I received the rookie of the year award in 2012 and the Directors award in 2014. Not only have I grown as a performer but i have grown as an instructor as well. I have instructed and consulted many groups since 2012. In the fall of 2013 I started working at Granite Bay High School where I took over the front ensemble. After a successful Fall season I lead them to a Scholastic A Gold Medal in their first season in NCPA in the winter. I am still teaching with Granite Bay and work with Del Oro HS's Marching band. I am also a sound system consultant for Northern California specializing in Band and Marching. Becoming an instructor has been the best decision I have made. Seeing students grow and learn has been an amazingly rewarding experience. I still get joy out of seeing my students perform every show. I believe Music is the greatest tool in teaching life lessons.

Awards and recognition

Ponderosa high school Drumline - 2nd place drums (P)
Lincoln High School – Winter Percussion 2nd Place Novice (E) (M)
Vanguard Winter Percussion - Rookie of the Year 2012 (P)
Vanguard Winter Percussion – Director's Award 2014 (P)
Granite Bay HS Winter Percussion NCPA PSA Gold Medal 2014 (E) (M)
Granite Bay HS Winter Percussion WGI PSO Regional Winner 2015 (E) (M)
Granite Bay HS Winter Percussion NCPA PSO Gold Medal 2015 (E) (M)
Granite Bay HS WBA 4A Gold Medal 2015 (E) (M)
Granite Bay HS WBA 4A/5A Grand Championships Top 5 2015 (E) (M)

---
---
Chuckie Campos - Instructor
Guitar - Acoustic/Electric

I picked up a guitar 10 years ago and haven't wanted to put it down since. I grew up with a music as a big part of my family with a mom who loves to sing, and a grandmother classically trained in piano, music was a big part of my home. I discovered the guitar and began playing in bands of various genres and church worship teams, the more I learned the more I wanted to learn! My taste in music is very broad, scrolling through my playlist you'll find anything from jazz to metal. In 2015 I had the privilege of working in a children's orphanage in Mozambique Africa for a few months. While I was there I was able to give guitar lessons to some of the kids, exposing many of them to playing music for the very first time. Watching them begin the learning process and discover music showed me how much I love to teach. My desire as a music teacher is to help each individual student learn to love music. The learning process should be fun and rewarding, so I will tailor each lesson to your specific learning desires. I love everything about music and helping other people discover their own talent and grow in their musical abilities is the most rewarding thing I can do. I'm excited to get started with you!